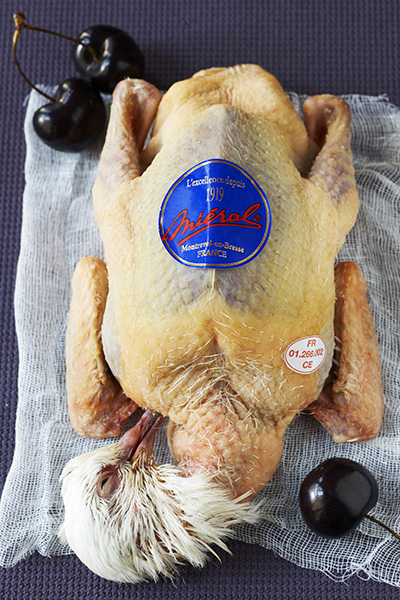 – Weight : 450gr to 550gr
– Available : Eviscerated or blood
– Slaughtered at 28 to 32 days
– UBD : 15 days
The Squab ''Excellence MIERAL'' is fed by its parents with peas, fava beans and corn for 28 to 32 days.
Its flesh is fine and tasty.
The right time to slaughter squabs is just before it becomes an adult.
The quality is perfect 48hours before starting to fly.
Birds will be too fat if we slaughter it too young and too firm if we slaughter it too old.
Its very important to check nests everyday in order to collect birds at the right time (before flight).
These methods can be applied on small farms only.
The squab weight is not linked to its age but to its breed or to its cross breeds.
Too big squabs are not a guarantee of good quality.