HISTORY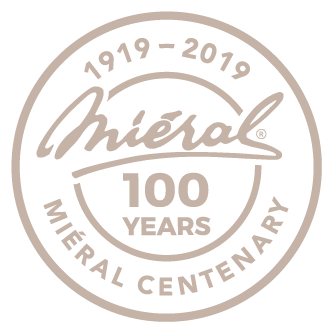 You can't maintain a top quality
if you try to do too many things.
Between average and perfect,
we all have to choose our phylosophie.
In 1919, Claude Eugène MIERAL took over the company producing butter, eggs, cheese and poultry that he worked for in Montrevel en Bresse in Ain department (01).
One hundred years and 4 generations later, his great grandchildren Valéry and Florent took over this productive family-run company supplying the best restaurants across the world as well as specialised retailers and butchers serving exceptional poultry.
Backed by these years of valuable experience, and constantly mindful of preserving quality, this family of poultry specialist is well-known and held in high regard in gourmet cuisine circles.
Each fowl is carefully selected, at the right level of maturity, from passionate farmers with unrivalled know-how.
The partnerships formed with farmers, monitoring of breeding, free range farming practices, 100% natural feed, the upholding of traditions, respect for the lands and passion for one's work remain the key words characterising the MIERAL family's ethos.
BREEDERS : Between talented and very talented breeders, the difference is in small details that we know well. Details are not written in books but can be discovered during farm visits. Environment, spirit and ambiance in the farm will give you an idea about the quality of the poultry you will have in your plate.
THE SLAUGHTER HOUSE : Far from industrial methods, our slaughter house is designed for manual works. Automatic process usualy used to optimise VOLUMES – TIME – LABOUR are not in our slaughter house. These kinds of process are not consistent for quality and for poultry shelf life.
TEAMS : Teams are trained by the company mainly for: Respect of the AOP Bresse, integrity of the final product, safety and customer satisfaction.
BRESSE POULTRY AOP MIERAL
lionel
2019-08-01T15:36:42+02:00
EXCELLENCE MIERAL POULTRY
« PRINCE DE DOMBES » LABEL ROUGE MIERAL POULTRY